Size guide
Length
Stand on a piece of paper and mark the points at the back of your heel and the tip of your big toe.
Sizes and measurements for Docksta Croco
| EUR | Length |
| --- | --- |
| 35 | 235 |
| 36 | 241 |
| 37 | 245 |
| 38 | 251 |
| 39 | 256 |
| 40 | 262 |
| 41 | 266 |
| 42 | 276 |
Shoes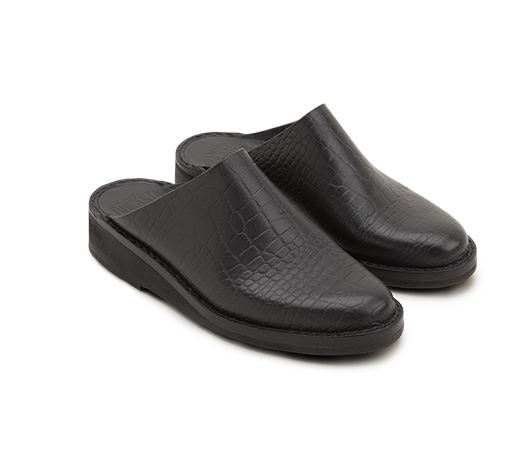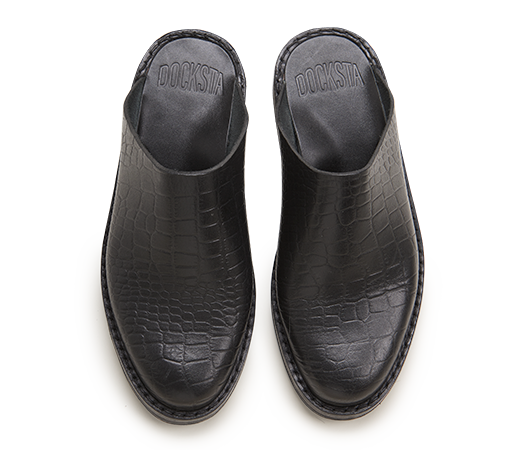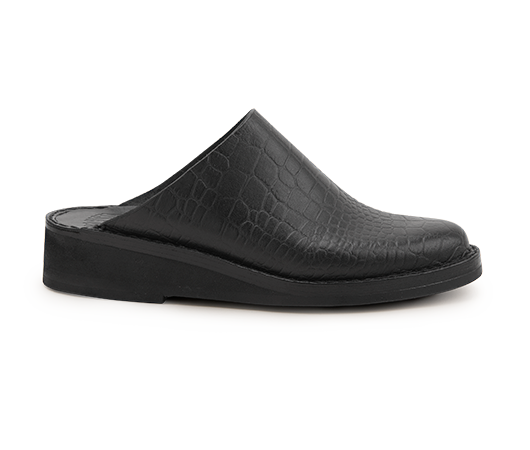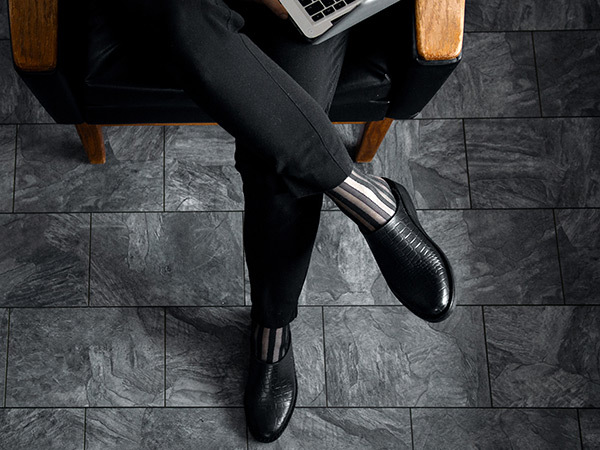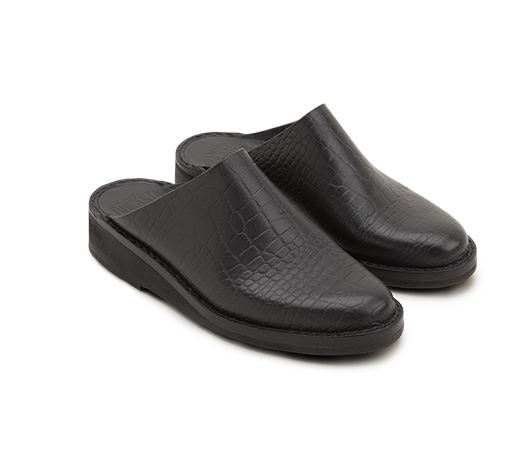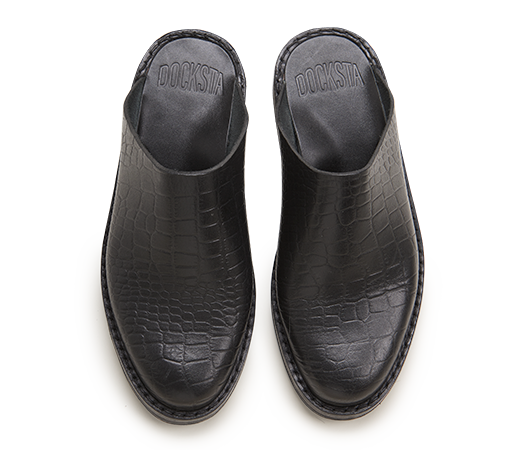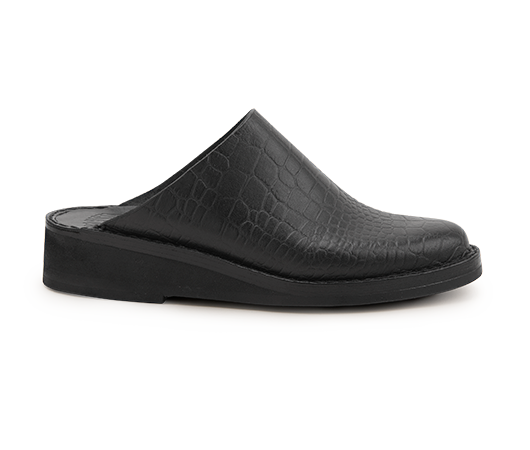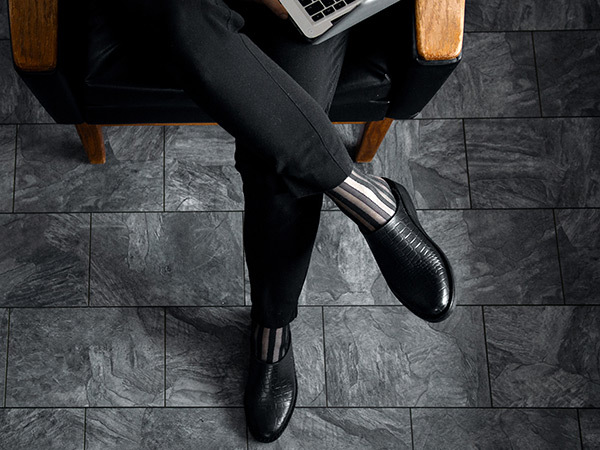 Docksta Croco

A stylish, monochrome slip-on with black croco print. Made of Swedish tanned leather.
Docksta Croco
New this year is our model Docksta Croco. A stylish slip-on where the leather gets all the attention. The all-black monochrome expression with raw edges feels both simple and timeless - which is exactly how we want to be perceived ourselves. We have gone all in: Leather insoles, Swedish vegetable tanned leather, hollow-foot inserts and outer soles made of recycled materials. As always, handmade by our talented shoemakers at the factory in Docksta. We hope you like it!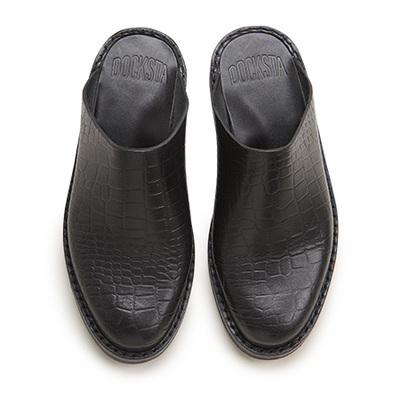 Variant:
DETAILED CRAFTMANSHIP
A solid slip-on shoe which brings attention to the beautiful, Swedish leather . The leather is hand-cut with the utmost precision to create the perfect shape.
A NEW LOOK
A slip-on with a completely new design in monochrome black. A little rougher expression that brings attention to the leather.
COMFORT
The leather sits higher up towards the ankle to give the foot better support while padding places the foot in the correct position.
SUSTAINABILITY
The soles are made of a durable and natural material for long life usage. The leather is of the highest quality and becomes both softer and more beautiful with time.
You might also like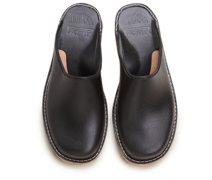 Patrik 962
More options available
€150
Gunilla ballerina
More options available
€160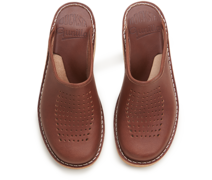 Gunilla 902
More options available
€150