Size guide
Length
Stand on a piece of paper and mark the points at the back of your heel and the tip of your big toe.
Sizes and measurements for Gunilla
| EUR | Length |
| --- | --- |
| 35 | 225 |
| 36 | 232 |
| 37 | 240 |
| 38 | 247 |
| 39 | 253 |
| 40 | 260 |
| 41 | 266 |
| 42 | 273 |
Shoes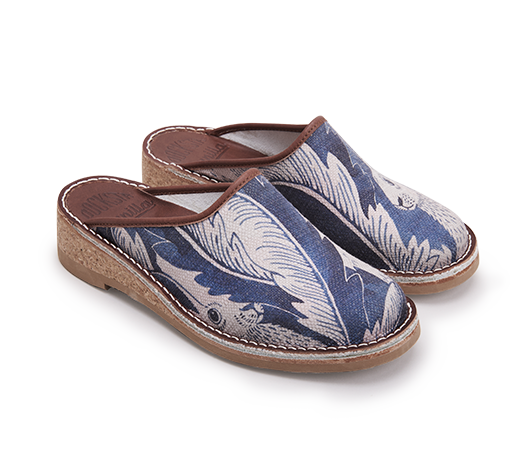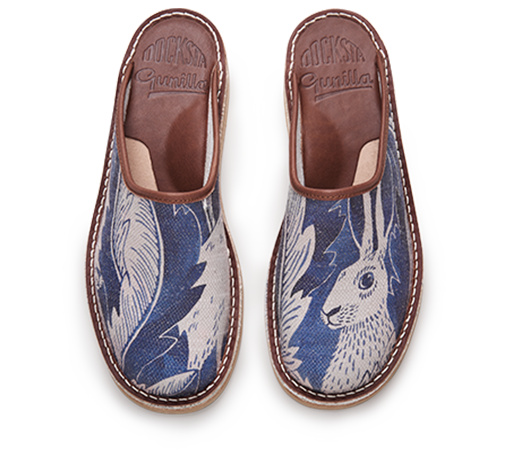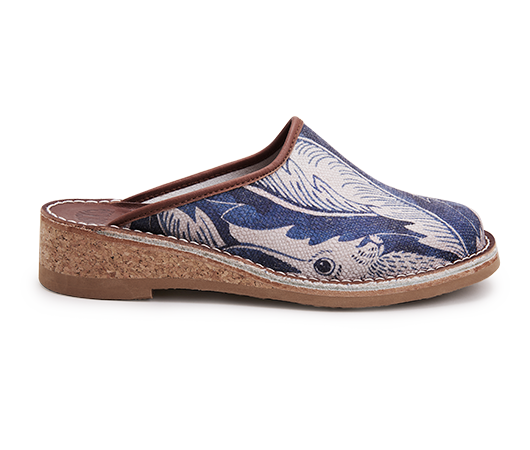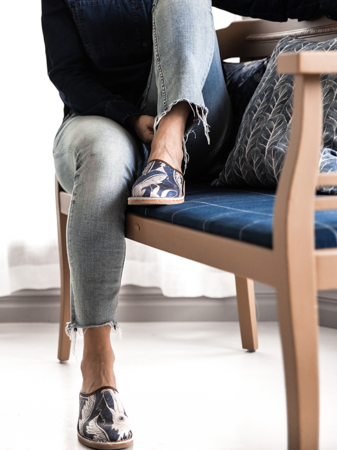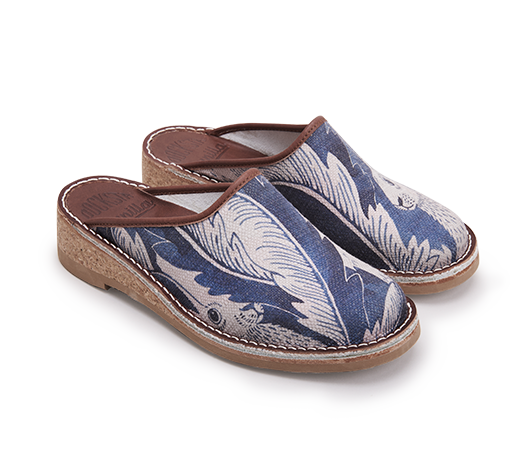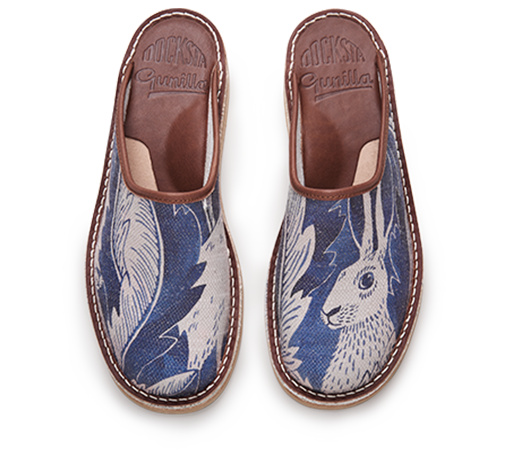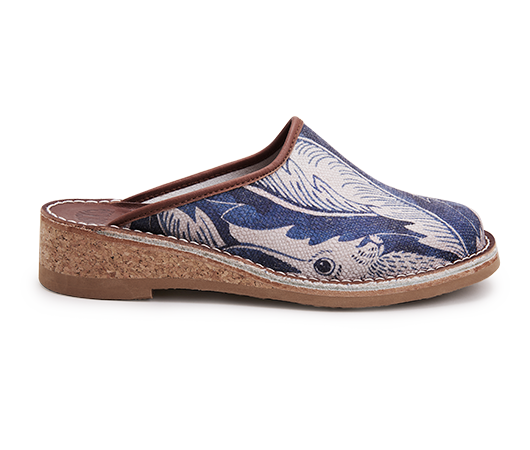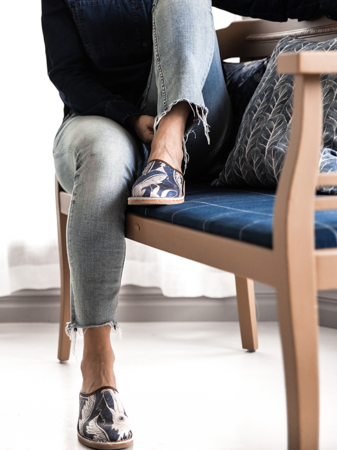 Gunilla Emma von Brömssen



A collaboration with designer Emma von Brömssen. A timeless canvas shoe inspired by Swedish nature. Each shoe is cut from large pieces of fabric which gives it a unique appearance. Material: Linen and leather.
Gunilla slippers – a style icon since the 1950s
Docksta Shoe Factory has been manufacturing slippers since the 1950s. Gunilla is one of our beloved classics, with high quality and a comfortable fit. We strive for sustainability and high quality in each and every detail. The material should be as sustainable as the design. An outstanding slipper for the summer party as well as at home in the hammock.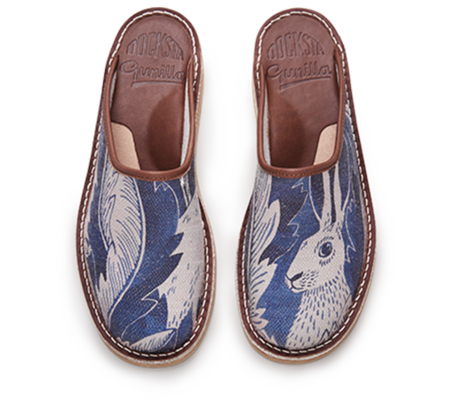 Variant: Hares in Hiding
detailed craftsmanship
Skilled craftsmen who do the cutting, stitching, lasting, pegging and bottoming. A craft of the highest quality and accuracy.
comfort & suppleness
The model has been designed for a comfortable fit and to be supple and steady on the foot.
good material choices
The leather allows your feet to breathe and just becomes more beautiful the more it is used.
sustainability
The soles are manufactured in a durable and natural material for a long life cycle.
You might also like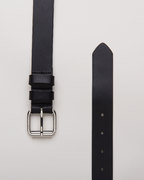 Belt
More options available
€80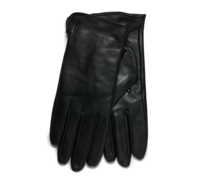 Gloves Women
More options available
€110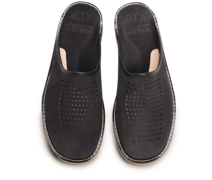 Patrik Brown
More options available
€150