Size guide
Length
Stand on a piece of paper and mark the points at the back of your heel and the tip of your big toe.
Sizes and measurements for Näbbstövlar
| EUR | Length |
| --- | --- |
| 36 | 242 |
| 37 | 249 |
| 38 | 255 |
| 39 | 261 |
| 40 | 267 |
| 41 | 273 |
| 42 | 279 |
Shoes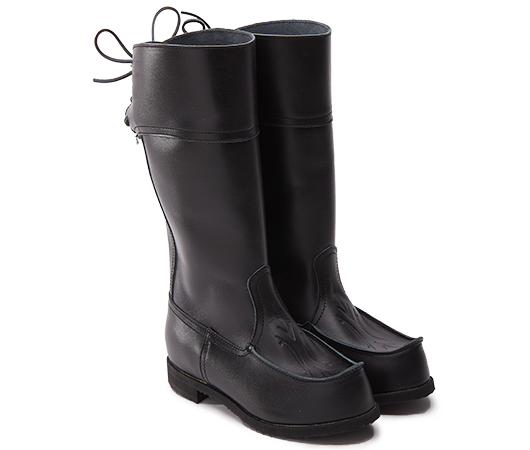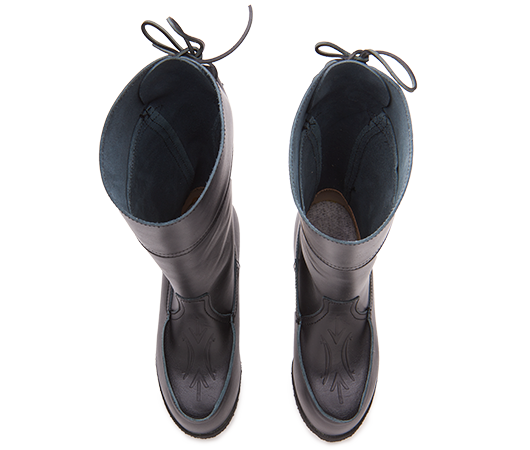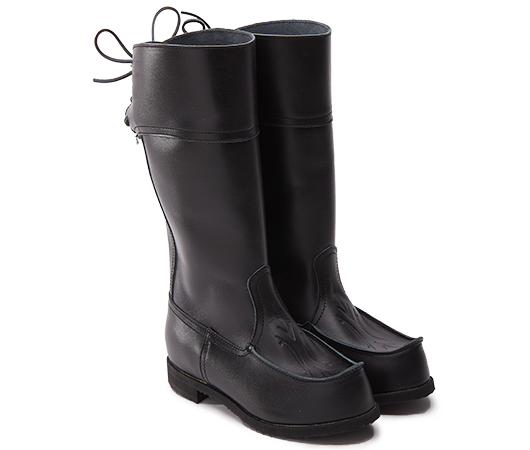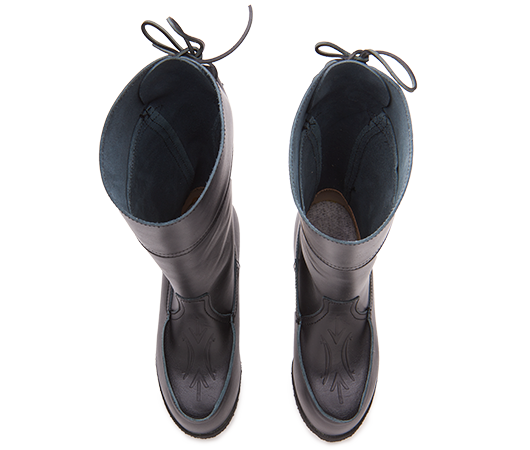 Beak Boots High



Black Beak Boots - Without Lining
€450
A traditional beak boot handmade in our factory in Docksta. Made of Swedish vegetable tanned leather. Material: Swedish vegetable tanned leather. Soles: Cellular rubber. Heel: 25 m.m. Handmade in Sweden.
A Swedish classic that never goes out of style.
Docksta beak boots are all manufactured from vegetable-tanned leather from Tärnsjö Tannery. We have been manufacturing these by hand since
1923 and they are still as popular.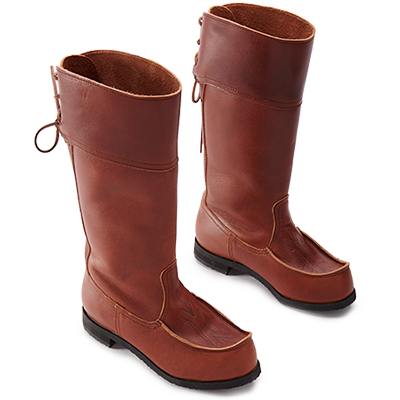 Variant: Nature vegetable-tanned leather
Organic
Naturally tanned material with vegetable substances from plants that allows feet, lungs and nature to breathe.
The craft
Skilled craftsmen who do the cutting, stitching, lasting, pegging and bottoming. A craft of the highest quality and accuracy.
Tradition
A cultural heritage passed down for generations. Traditions that are upheld and developed in the World Heritage Höga Kusten.
Sustainability
Beak boots never become outdated. If you take care of these wonderful shoes they will follow you through life like one of your closest friends.
You might also like
Gloves Women
More options available
€90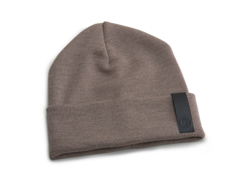 Wool Beanie
More options available
€80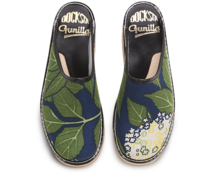 Gunilla Jobs
More options available
€170